HOW IT WORKS
Get products into the hands of your customers quickly with no minimum order quantity and 24-hour turnaround time. Follow the easy step-by-step process to create your unique packaging.
1. CHOOSE YOUR PRODUCT
Choose between two different styles of pouches or rollstock film – there's an option for everyone!
Not sure which type of pouch is best for you?
Order a free sample pack that includes all our stand-up and lay-flat pouches in a variety of materials and features.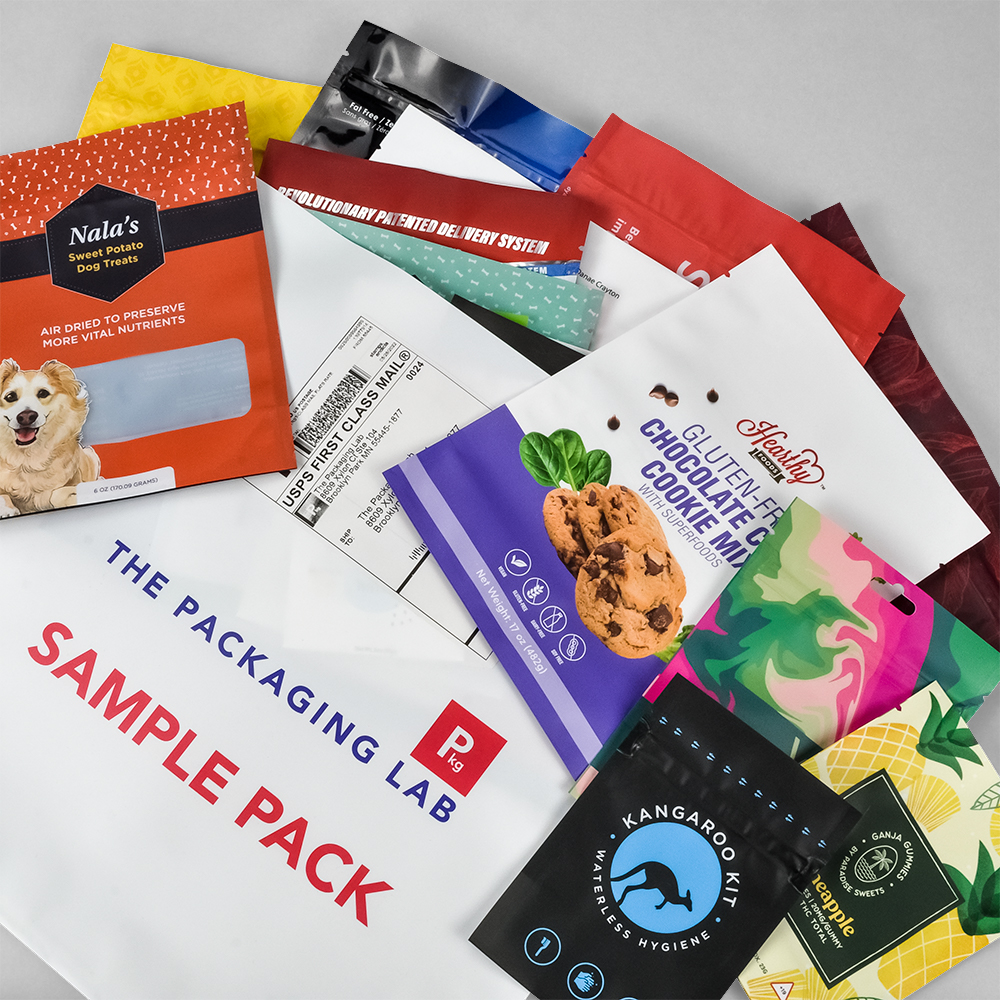 2. CREATE YOUR PRINT DESIGN
You will need to submit your pouch design in a high-resolution PDF file format, and the best way to create that is with a graphic design program. We recommend using Adobe Illustrator. Our pouch dielines/templates are free for you to download and include all the instructions, tolerances, and locations for features and options.
Need help designing your pouch?
Don't have Adobe Illustrator or a graphic designer of your own? No problem! We have a simple, fast, and inexpensive program called Design For Me for folks like you. Our team of graphic design experts will work with you to create a custom design that complements your brand.
You'll fill out a questionnaire to give us an idea of what you need, and then upload any existing design assets you have such as your logo, images, ingredients list, nutrition facts, or UPC barcode.
A 30-minute phone consultation with our designer focuses on understanding your products, brand, and vision.
We develop 3 concepts for you to review and provide a round of feedback or desired revisions.
Once you approve the final design, you'll get a print-ready file to upload with your pouch order.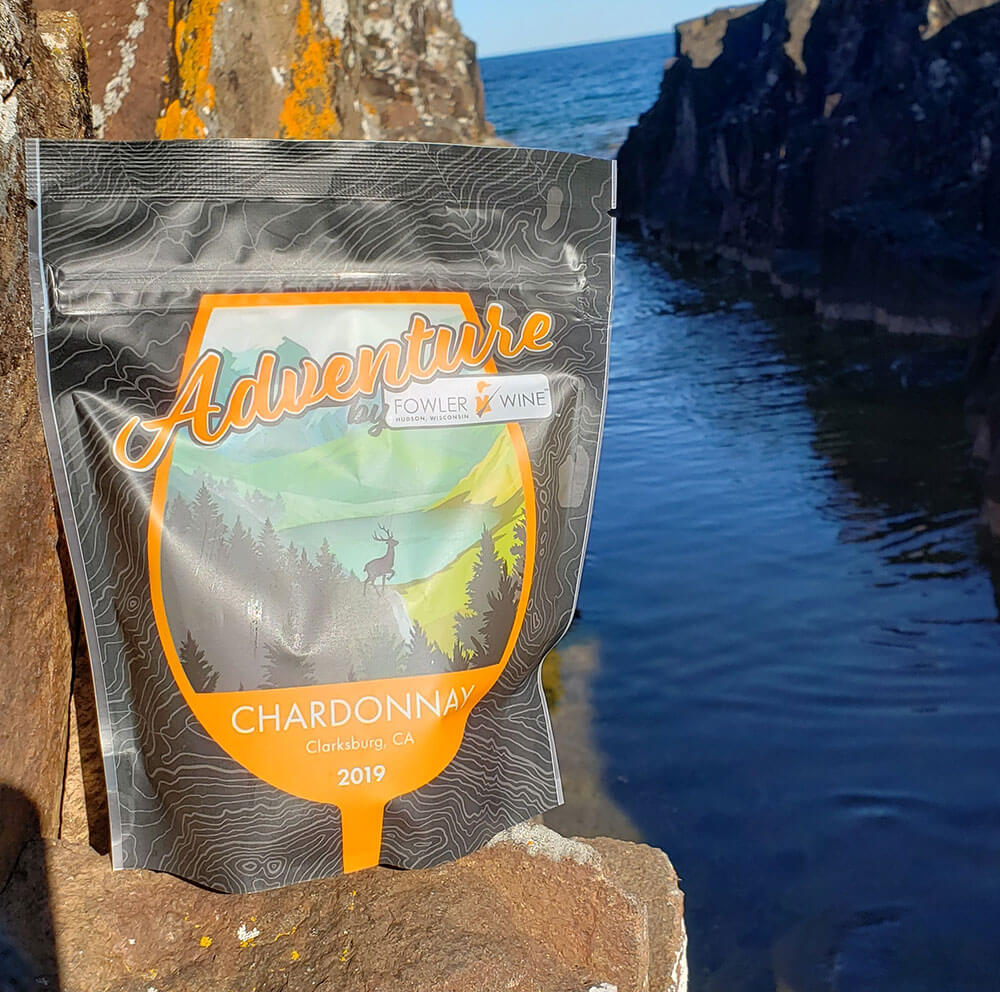 You can choose from 12 standard sizes of stand-up pouches
You can choose from 8 standard sizes of lay-flat pouches
You can choose from 3 materials: Clear, White, or Metallized
You can choose from 2 finishes: Matte or Gloss
All pouches come with tear notches (or you can request your pouch without them)
You can add a zipper to make your pouch reclosable (all zippers are push-to-close style)
You can add a round or Euro-style hang hole
You can choose how quickly we need to produce your order (5 business days is standard but 4, 3, 2, or 1-day turnaround is possible)
You choose your order quantity (we have no minimums!)
NOT SURE WHICH SIZE POUCH IS BEST FOR YOU?
Order a free sample pack that includes all our standard sizes in a variety of materials and features.
4. UPLOAD YOUR PRINT FILE(S)
During the order process you will need to upload the finished print file that you, your designer, or our graphics team created using our pouch dieline/template.
We're going to use your high-resolution PDF file to print the material for your pouches with our HP Indigo digital press.
You'll love the print quality that can be achieved with digital printing!
If you're placing an order that includes more than one print design, you'll be able to upload all your files.
*note: Pouch specifications must be identical for multiple print designs to be eligible. Differing pouch sizes or specs cannot be combined for multiple prints and must be ordered separately.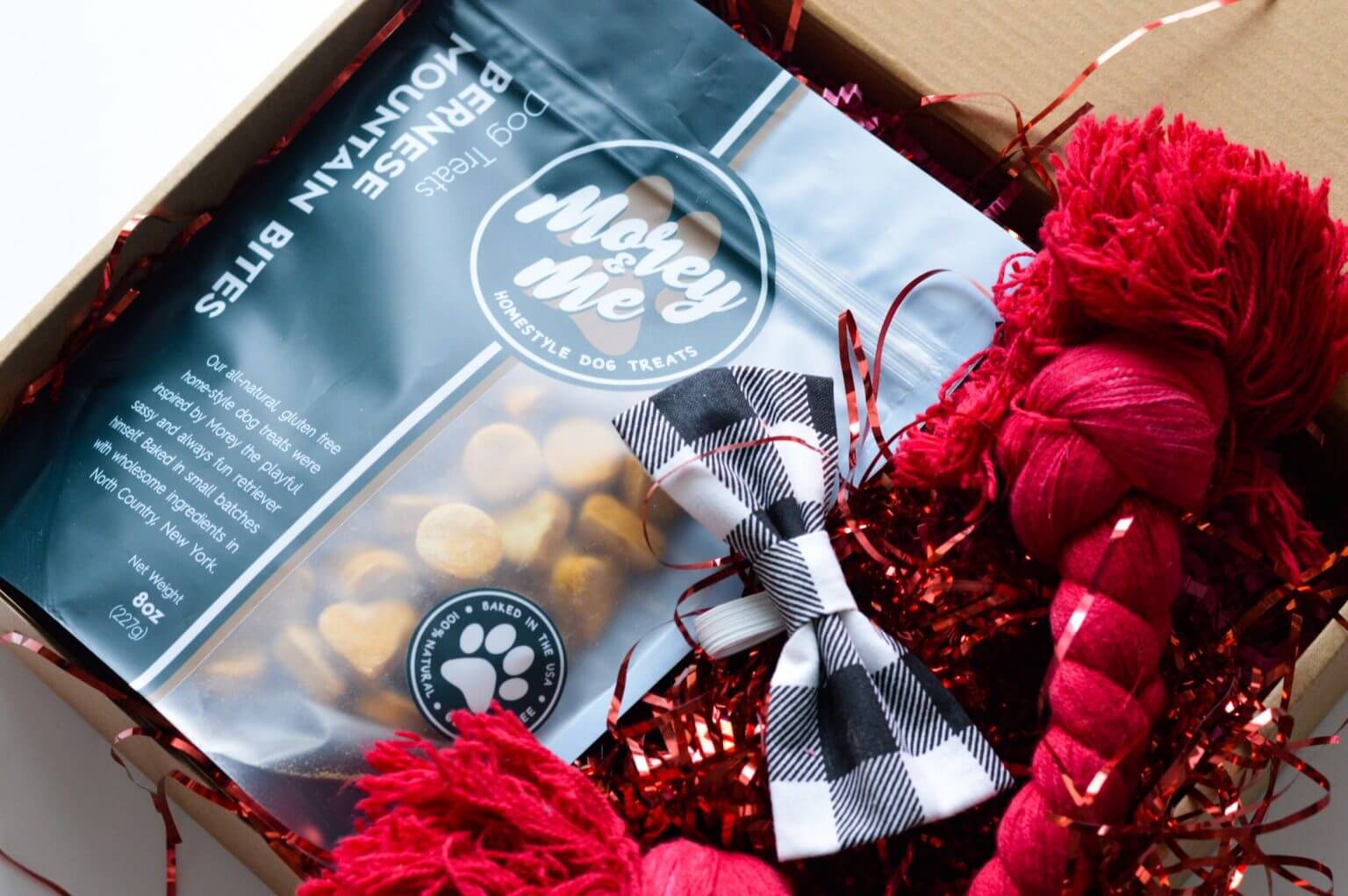 5. PLACE YOUR ORDER BY CONFIRMING YOUR PRODUCT(S), SHIPPING, AND PAYMENT INFORMATION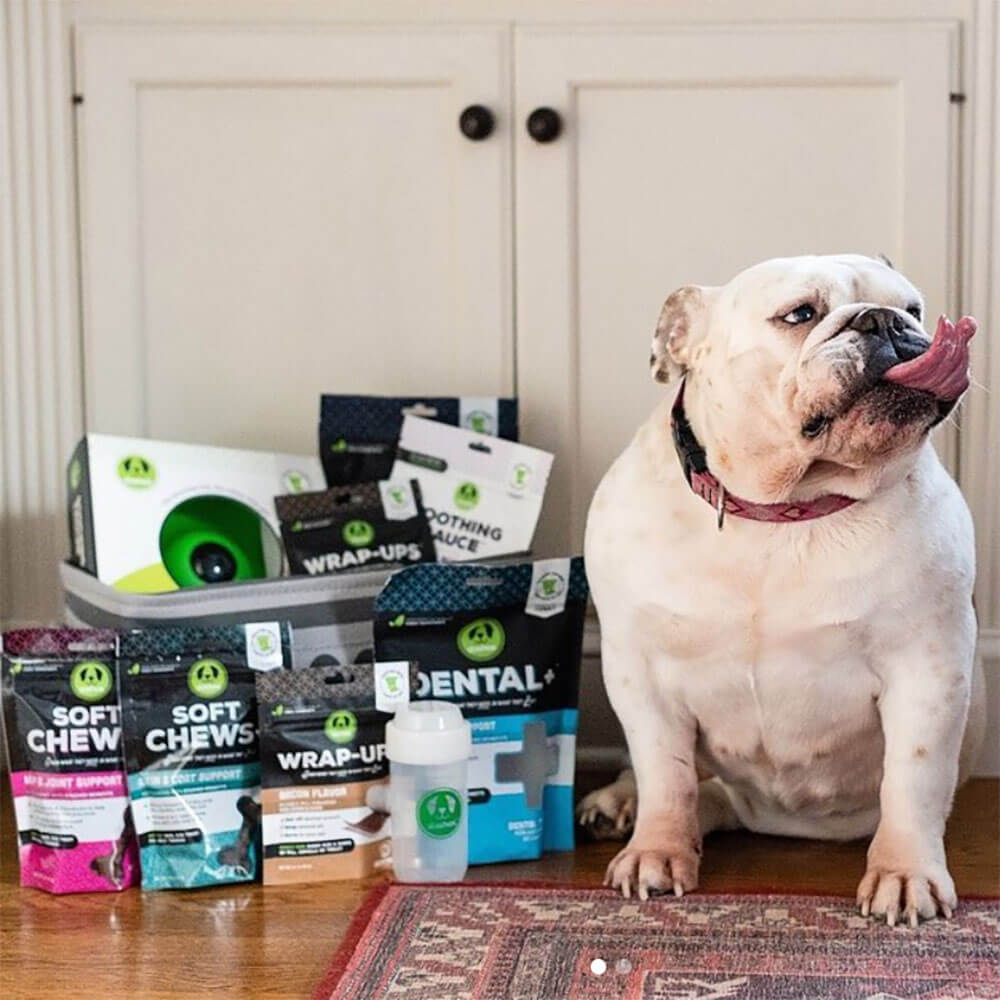 You'll review your cart to ensure that the product you're ordering is the exact product you want.
You'll confirm the billing and shipping addresses for your order.
FedEx Ground shipping is included with your order! Ground shipping typically takes between 2 to 5 days to arrive from our facility near Minneapolis MN. But you can choose to upgrade the FedEx service level if you need your order to arrive sooner.
Finally, you'll enter your payment information. We accept Visa, Mastercard, AMEX, Discover, e-check, or ACH payments.
WHAT HAPPENS NEXT?
You will immediately receive an initial order confirmation via email so you can be confident your order was properly submitted.
Our in-house graphics team personally reviews all uploaded, incoming print files before an order can be moved to production. So, you can be assured that if there is anything preventing your order from proceeding, our folks will reach out to you with feedback on the specific issue(s) and will provide direction on how it should be fixed. Note: We do not proofread your print file(s) for spelling or other errors or omissions.
If no changes or revisions are needed with your file(s), you will receive an order summary via email that includes the specifications and a low-resolution version of your print(s). THIS IS YOUR PROOF. We move fast, so we do not want, nor will we wait for an approval from you before moving your order into production. Note: Any changes to your order due to errors or omissions in your print file or specifications may be subject to additional charges, and your production date can be delayed.
Your order will be shipped via FedEx by the date shown on your order summary from our facility near Minneapolis MN, and you will receive a shipment confirmation email that includes the tracking number for your order. Note: If your shipment includes more than one box, your shipping confirmation will include the FedEx master tracking number only.