Quick Package Design Ideas for Almost Every Industry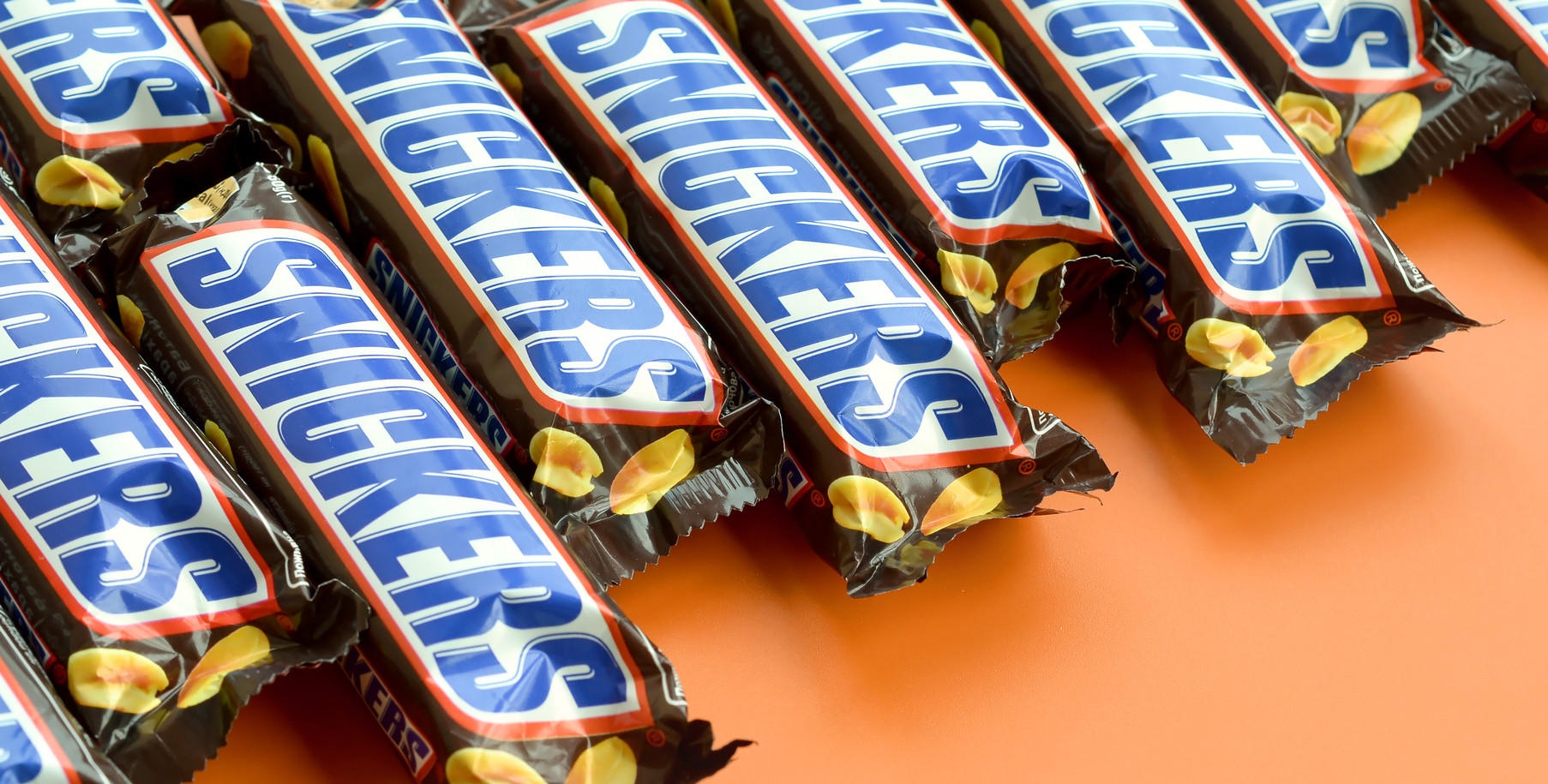 Creating an effective flexible packaging design can be challenging, no matter the industry your product falls into. As a manufacturer, you must study and familiarize yourself with your target audience to learn more about their unique needs and desires when it comes to purchasing your product. Whether it's showcasing easy storage, building a trusting customer relationship, or catering to sustainable living, flexible packaging offers impressive design versatility for industries across the board.
The Importance of Product Freshness
The consumers of today are drawn to products that are fresh and have an extended shelf life. Rather than purchasing a product that will spoil quickly, shoppers in every market choose products with packaging that promotes freshness and top-quality. Incorporating flexible packaging into your product manufacturing will help communicate to your target audience that you're invested in bringing them the best product possible, no matter the size or type.
Flexible Packaging: 101
Companies worldwide choose to utilize flexible materials for product packaging as it offers remarkable design versatility and customization options. Flexible packaging consists of non-rigid materials such as plastics, papers, and foils. Many consumers are drawn to products with flexible packaging because of its reusability and assortment of benefits:
Longer shelf life

Resealable features

Product display

Sustainability

User-friendly

Lightweight

Easy storage
Flexible packaging is convenient for food items for many of the same reasons consumers are drawn to these materials. Food products require reliable packaging, so bulk items can stay fresh and continue to be used before spoiling. Many flexible packaging designs offer resealable features like pressure seals or zippers, so the consumer doesn't have to use a food item all at one time. Perishable food products are also susceptible to spoiling quickly if exposed to excessive light, air, and water. Flexible packaging helps regulate product exposure to these elements, which increases shelf life and prolongs product freshness.
How Do Food Products Spoil?
Food and beverage manufacturers are aware of how easily food products can spoil, especially if not packaged correctly. Consumers expect products to be fresh upon purchase and for the packaging to do its job in preserving the product for the allotted time frame. Unfortunately, food spoilage is a naturally occurring process that can speed up if the packaging isn't performing adequately. Flexible packaging has been proven to combat food spoilage and food waste in landfills, but there are still a variety of scenarios that can cause food products to spoil, such as:
Enzymes

Pests

Time

Physical damage

Air

Light

Microorganisms

Enzymes
What to Consider
Whether you're a manufacturer of food products or other materials, there are many factors to consider when developing your flexible packaging design. Giving special attention to your target audience and their unique needs will help you uphold a positive reputation in your specific market. From customer satisfaction and product preservation to shelf life and investment, an effective packaging design requires a well-rounded thought process to succeed in today's consumer market.
Cost

Satisfaction

Longevity

Preservation

Spoilage
Flexible Packaging by Industry Benefit
Sectors in every industry have benefitted from transitioning to flexible packaging. As flexible packaging continues to gain popularity, it's encouraged to explore the many benefits it could provide for your product and overarching sales. Explore how many of the most popular industries in today's consumer market have benefitted from flexible packaging.
Food & Beverage
With healthy and fast food and beverage options on the rise, today's shoppers are becoming more attracted to convenience above anything else. By utilizing flexible packaging for your food or beverage products, your target audience can bring your products on the go to better cater to their busy lifestyles. It's becoming more common for food and beverage options to have resealable features incorporated into the packaging design. Flexible packaging offers food and beverage manufacturers and their customers an assortment of impressive benefits.
Consumer convenience

Longer shelf life

Meets food safety standards
Health & Beauty
When a potential buyer sees your health or beauty product on the shelf, they're likely assessing it for product purity and how well it meets their unique needs or desires. Whether your product is a liquid, oil, powder, or gel, flexible packaging comes in many forms, meaning the design options are seemingly endless. Many manufacturers in the health and beauty industry are continuing to transition to flexible packaging because of its many benefits and overall aesthetic appearance on retailer shelves compared to more rigid materials.
Lowers risk of contamination

Guaranteed product purity

Design versatility

All-around product safety
Sports & Fitness
No matter your target audience's age, if you're a manufacturer of sports nutrition products, it's vital that you cater to an on-the-go lifestyle. Whether a coach, athlete, or fitness enthusiast, these individuals seek convenience and easy transportation. Flexible packaging caters to both of these needs because of its lightweight design and impressive versatility. Additionally, by transitioning your product to flexible packaging, you will also open the floor for single-serve and bulk sports nutrition sales.
Convenient storage

On-the-go lifestyles

Guaranteed product freshness
Organics & Supplements
Health foods and organic products are continuing to grow in popularity, and it's not likely it will stop any time soon. The sector of the consumer market that is interested in these products look for transparency and product preservation. As a manufacturer, it's recommended to cater to these desires by incorporating product ingredients and nutritional facts into your packaging. Your target audience is also looking for ways in which you keep your product fresh, which flexible packaging also promotes.
Ingredient transparency

Improved protection

Reusability
Household Products
Powders, liquids, and dissolving tablets – household products are designed to be activated with water or temperature. Because of this, reliable product packaging is a necessity, so your household products stay in top-notch shape on retail shelves and in a customer's home. Flexible packaging offers exceptional protection with its high-barrier films and various tamper-resistant features. Manufacturers can also create a flexible packaging design that caters to both single-use and bulk items.
Tamper-resistant designs

Bulk product sales

Protection from outside elements
Pet Care
Like health foods and organic products, pet owners are drawn to products that keep their pet in the best shape possible. While the product does this alone, the packaging design also matters. Pet owners are more likely to choose your pet care product if you are invested in the quality and overall presentation of your item on shelves. Flexible packaging offers pet care item manufacturers numerous benefits, from incorporating resealable features and tamper-resistant features to pliable materials and easy storage.
Ranging sizes of products

Reusability

Brand continuity
Coffee Design Ideas
As with many industries, it can be challenging to think of ways to make your product packaging unique, especially in a condensed market like coffee. Consumers ranging in age drink coffee each day, but how can you attract the coffee connoisseur and get the sales you've always dreamed of? Read on for a few easy suggestions to help your product stand out on retail shelves.
Bridging the Gap
While it may be surprising, there are numerous coffee products available to today's consumer market. Identifying ways to make your item stand out from your competition is the first step in gaining traction in this competitive market. So, how do you do that? The days of the brown coffee bag or plain coffee tin have come to an end, making it vital that you discover ways to mix a modern twist with what was once traditional. Whether this is incorporating certain features like press-to-seal functions or getting creative with your packaging design, it's time to bridge the gap between traditional and modern once and for all.
Introducing Colors
When developing the packaging design for your coffee product, you must consider colors. The colors used in your packaging design will impact how a potential buyer feels and acts toward your product. Not only do you need to find a way to differentiate yourself from the competition but think of how you can entice a potential buyer. We recommend studying how different colorways play with a consumer's mind and incorporating this tact into your overall flexible packaging design. The results will amaze you.
Being Unique
It can be intimidating to release a product with a unique packaging design, but how else do you make an impact on your target audience? The coffee market already has a lot of competition, meaning your packaging design might not be as unique as you think. Take time to study your biggest competitors and identify ways to branch out with your unique design while staying consistent with brand colors and a well-rounded marketing strategy.


Candy Design Ideas
The candy industry is filled with whimsical, eye-catching packaging designs, and if you're new to the industry, it can be intimidating to identify ways in which you can stand out. Every sweet treat has an audience, and becoming the master of your target audience is the first step in creating an effective packaging design for your candy cravers.
Common Candy Packaging
Chocolates, gummies, hard candies, and more. The candy industry is filled with an assortment of sweet treats, each with a specific type of packaging that keeps the product fresh. When creating the packaging design for your candy product, paying attention to your audience is vital. The flexible packaging industry offers a range of unique features that make candy even more appealing, from single-serve and shareable designs to resealable and fresh-lock features.
Characteristics to Consider
Many different candy manufacturers worldwide are creating new designs each day, so it's essential to consider a few characteristics when developing an effective flexible packaging design for your candy product. From Haribo® Gummy Bears and Skittles® to Nestlé and Trolli®, there are many big names you can look to for inspiration in the candy industry.
Transparency

Convenience

Sustainable

Memorable
Pet Foods and Resealable Packaging
Whether you're a pet owner or know someone who is, you're likely familiar with how time-consuming the selection process is for choosing the best food products. Owning a pet has always been popular, but with more commercial establishments becoming pet friendly, it continues to gain traction. Many pet owners are drawn to pet food products that focus on product freshness and strive to provide the best quality pet food possible. Read on to learn about design qualities you should incorporate into your pet food flexible packaging design.
Design Functionality
Many pet owners see value in a functional packaging design as this allows their furry friend's food to stay fresh for longer. Whether it's a stand-up pouch for bulk products or a lay-flat pouch for single-serve items, flexible packaging has impressive design versatility that allows for maximum function. Additionally, many pet food packaging designs of today are incorporating resealable features like push-to-close or easy-tear, so pet owners can easily store and transport food items with little to no hassle.
Value is Important
Pet food manufacturers know the importance of providing pet owners with quality products, and finding a way to communicate this through your product packaging is vital. The pet food market is condensed, meaning there's a lot of competition in every sector. So, how do you show your customer that your pet food product stands above the rest? Incorporating unique ways to showcase your product's ingredients, nutritional facts, and other important details is an excellent way to build trust with your client base. For example, many of today's pet food products have added translucent portions, so shoppers can see what the item looks like before they decide to purchase.
Long-Lasting
Did you know pet foods naturally contain various fats and minerals that make oxidation more likely? If unwanted oxidation occurs, the flavor of pet food can become undesirable and lack quality for pet consumption. Thus, many pet owners are drawn to product packaging that helps minimize the chances of exposure to unnecessary elements. It's recommended to utilize high-barrier films when creating your flexible packaging design, as this places a barrier between your product and outside elements. With high-barrier films, your pet food product will also be protected from moisture damage and stay fresh for longer.
Top-Quality
Like communicating the value of your pet food product, it's also important to showcase its overall quality. Shoppers are likely to be more interested in your product if they know you prioritize providing an item that is fresh and safe for their pet to consume. Whether this is incorporating tamper-resistant features or specific materials that uphold your product's freshness, the consumer will likely notice. Their furry friend means a lot to them, and identifying how you can communicate that you care will speak volumes.
Final Thoughts
Regardless of your industry, developing an eye-catching and effective packaging design is vital to your product's success and overall sales. However, it's not as challenging as some may think. Creating your packaging design should be enjoyable as you get to learn about your target audience and develop a creative approach to drawing them to your unique product. Flexible packaging offers various benefits for every industry, from sports and fitness to pet food products and beyond. Start designing a leading packaging design today by making the transition to flexible materials.