CUSTOM FOOD PACKAGING FROM THE PACKAGING LAB
Choosing the right custom food packaging for your products is a critical choice. With colors, fonts, and all kinds of styling choices, there are many options to consider when designing your food product's packaging. Finding the proper safe packaging for food can be the difference between a happy customer and an angry review. Food can become moldy, stale, or inedible if it doesn't have safe packaging, so choosing a packaging manufacturer you can trust is crucial for your business. We specialize in creating pouches for food products because we know you want your food to keep its quality and remain safe to eat. It's the best option for food companies that need appealing custom food packaging and safe places to store their product for three main reasons.
CHOOSE THE PACKAGING LAB FOR CUSTOM PRINTED FOOD PACKAGING
We should be the number one choice for food businesses. Not only do we offer custom designs to make your packaging as appealing as your product, but we understand what it means to package food.
With food grade packaging, an extensive background in the food packaging industry, and the impressive ability to deliver your packages wherever you need them, we are the best option for your food business packaging.
POUCHES AND PACKAGING FOR MANY TYPES OF FOOD PRODUCTS
The Packaging Lab has decades of experience providing food manufacturers with high-quality custom food packaging. A few of the industries we have served over the years include: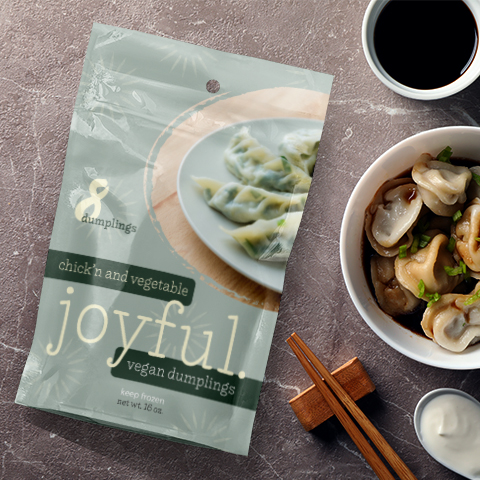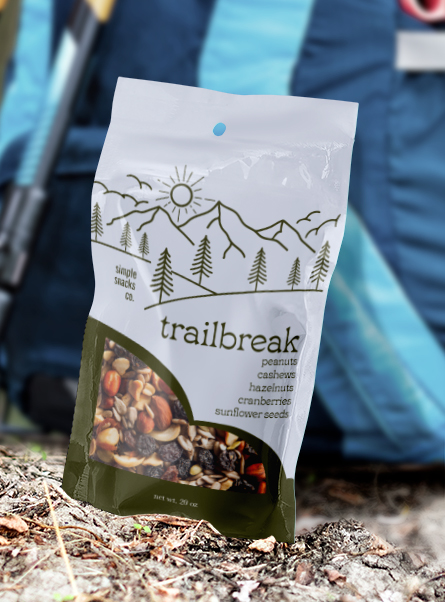 SAFE FOOD GRADE PACKAGING
Whether you're hoping to use our stand-up pouch, lay-flat pouch, or roll stock film to package your food products, they are all created with high-barrier, food-safe materials, allowing your decision to come down to style.
All materials used, no matter the style or finish, are safe to store food within. You could choose a white film material, a gloss finish with a zipper, or a metalized film material with a matte finish and it wouldn't impact the safeness of your product.
This means that our pouches and roll stock films are not only safe to store your food in, but they protect your product from outside contaminants. Our packaging keeps food fresh and free from toxic chemicals you may find in other packaging options.
We can ensure this because of its extensive background in the food packaging industry, which is just another reason your business should side with our team for your packaging.
EXPERTS IN THE FOOD PACKAGING INDUSTRY
We have an extensive background in creating the finest custom food packaging. Our team understands what food companies need. Beautiful eye-catching custom food packaging that customers love!
With over forty years of food packaging experience, we solidify ourselves as the best company for custom food packaging. We make all of our packaging film designs and materials with expertise and experience.
Our food-safe packaging and notable background in the industry wouldn't matter if we weren't also excellent at our shipping services and deliveries. We are experts not only in packaging but also in customer service.
CUSTOM FOOD PACKAGING DESIGN FOR YOUR PRODUCTS
We are the best option for custom food packaging. Any business would benefit greatly by choosing our team to provide aesthetic, food-safe packaging for their products.
With many years of experience with food-safe materials, and our ability to ship anywhere, in any quantity, and in as little as one day, we are the best option for food businesses. Contact us today to get started on designing your custom food packaging today.
SHIP YOUR FOOD PACKAGING ANYWHERE
If a company can't get your packaging to you when you need it most, safe materials and industry experience don't make up for service delays. Ordering your packages from a trustworthy and reliable delivery business is crucial.
By ordering from The Packaging Lab, you can have the packages shipped directly to you, straight to your contract manufacturer, or even your co-packer. Wherever your packages are needed, we will get them there.
Not to mention we can have your order shipped within one business day, no matter the size. Your packages can be shipped anywhere, and quickly at that.