Flexible Packaging: The New Norm for Food Manufacturers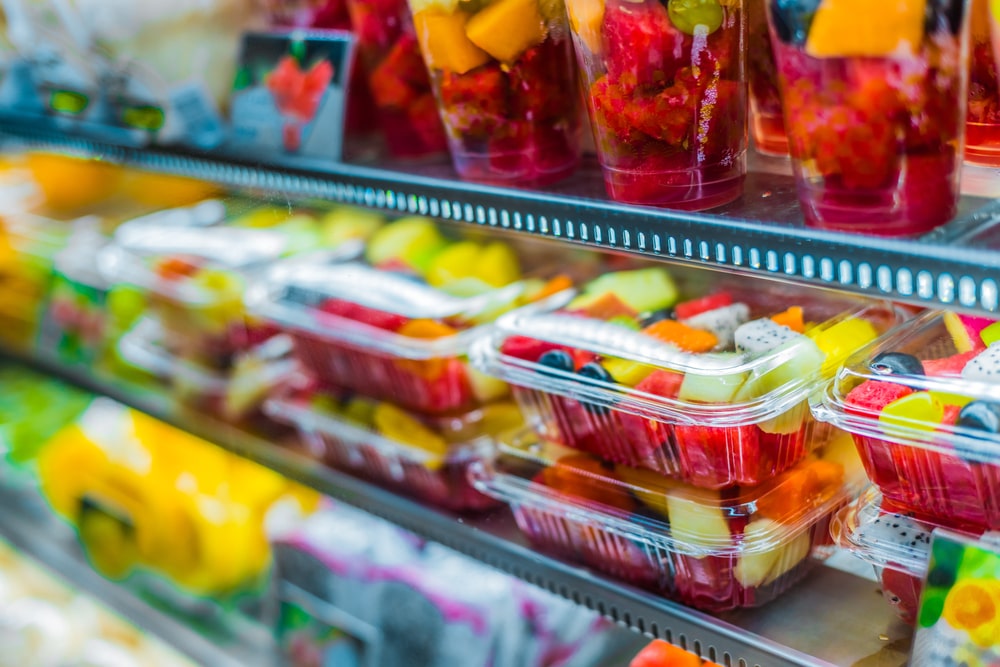 Upgrading to Flexible Packaging
While there are vastly different ways to package and transport goods safely, there has been a recent increase in the desire for more flexible, cost-effective options within the food industry. Many products need a safely sealed enclosure to preserve the snacks and other essential food inside. Thankfully, flexible packaging is a protective, non-rigid bag or pouch which has taken the food industry by storm due to its many versatile features. From squeezable applesauce pouches to pourable broths, flexible packaging can easily fit most food-related items.
There are so many different products within the food industry that can utilize these packaging styles, including:
Soups

Coffee and tea

Granola and cereal

Organic food

Bulk items

Candy and snacks

Baby food

Different grain types
A Design Style for Every Industry
Consumers crave food and beverage items that are easy to open, carry, and store, making flexible packaging the perfect choice for various items. Many sectors within the food industry use this design style for their products due to all the advantages they offer. Some of these markets include:
Health

Beauty

Sport and fitness

Foodservice

Household products

Pet food
Thanks to its revolutionary design, flexible packaging is so commonplace that you can find it in most offices, homes, schools, and even pharmacies.
Reduce Food Waste With Flexible Packaging
There are countless benefits to using flexible packaging, but the number one issue is how it can help reduce food waste. Did you know that nearly thirty to forty percent of the food that's produced in the United States gets wasted? That doesn't even take into account the massive amount of natural resources needed to make the food, package, and transport it throughout the country. Since there is such a prevalence of packaged and ready-to-eat foods, companies need to focus on better solutions that are environmentally friendly and customer-approved.
By deciding to implement flexible packaging, your company can help reduce food waste without sacrificing your bottom line. Some of the many ways flexible packaging helps reduce food wastes include:
Extending the shelf life

Using food-safe products

Offering single-serve or bulk packaging options

Saving space

Using fewer materials

Being fully recyclable
How Does Flexible Packaging Enhance Food Safety?
Say goodbye to food spoilage with flexible packaging. It removes unnecessary air from wrappings, which delays spoilage. You can even add oxygen absorbers inside packages during the manufacturing process to prevent bacteria growth. Plus, resealable zippers and lids keep oxygen and moisture out, extending the shelf life.
Since they are smaller, more can fit on delivery trucks, reducing emissions and greenhouse gases. Flexible packaging is genuinely the future of the food industry. Order your free sample pack today to get inspired with flexible pouch designs.
These professional-grade easy to open pouches allow for images to be directly printed on their transparent material, like expiration dates, disposal information, nutritional values, brand story, ingredients, and recyclable properties.
How the Food Industry Benefits From Flexible Packaging
In addition to reducing food spoilage, flexible packaging is also more accessible to store and ship, thanks to its dynamic design. While there are several different materials to choose from, aluminum foil packaging has been a top seller for its optimal qualities. The aluminum foil acts as a barrier to oxygen, light, and odor- all factors that can increase bacteria growth. It's also temperature and bacteria-resistant, which is highly advantageous for many different food products.
Don't forget to play with design graphics! All types of flexible packaging can be expertly designed with various colors and images for visually appealing products. Click here to explore ways to improve your packaging design to catch your customer's attention and keep it.
Benefits of Using Flexible Packaging for Food
Flexible packaging has been widely accepted by numerous industries, and for a good reason too!
See some of the significant benefits of switching to flexible packaging:
It's more eco-friendly, which customers love.

It extends the shelf life of food.

It decreases the weight and space needed for storage and transportation.

Flexible film requires fewer materials which cut down manufacturing costs.

There are countless opportunities for customization and design.

It reduces the chance of chemical absorption into your food.

It offers unparalleled cost savings compared to other packaging options.
At the end of the day, you need quality packaging that will lengthen your shelf-life without breaking the bank. This is why flexible packaging is the best choice for many food manufacturers. Read more benefits of incorporating flexible packaging into food packaging here.
Flexible Packaging: The New Norm for Food Manufacturers
Thanks to its limitless design capabilities, cost-effectiveness, environmentally friendly features, and increased popularity among consumers, this innovative packaging style is a game-changer for the food industry. From food manufacturers to consumers, every sector within the food industry can benefit from using flexible packaging.
Whether you produce small sweets or run large-scale manufacturing production, there is a flexible product design that will keep your products safe, customers happy, and be budget-friendly. At The Packaging Lab, our team understands how vital it is to stay on top of your game, ensuring the best packaging to protect your products and represent your brand. This is why we offer various options that can be customized to your specifications.
With flexible packaging, items will stay fresher for longer. The Packaging Lab's sleek and spill-resistant designs can help set your brand apart from competitors while incorporating your distinctive logo, colors, and desired graphics. Work with our team of designers to create custom flexible packaging designs that you'll love. Contact us today to get started!