Navigating Packaging in the Health & Beauty Industry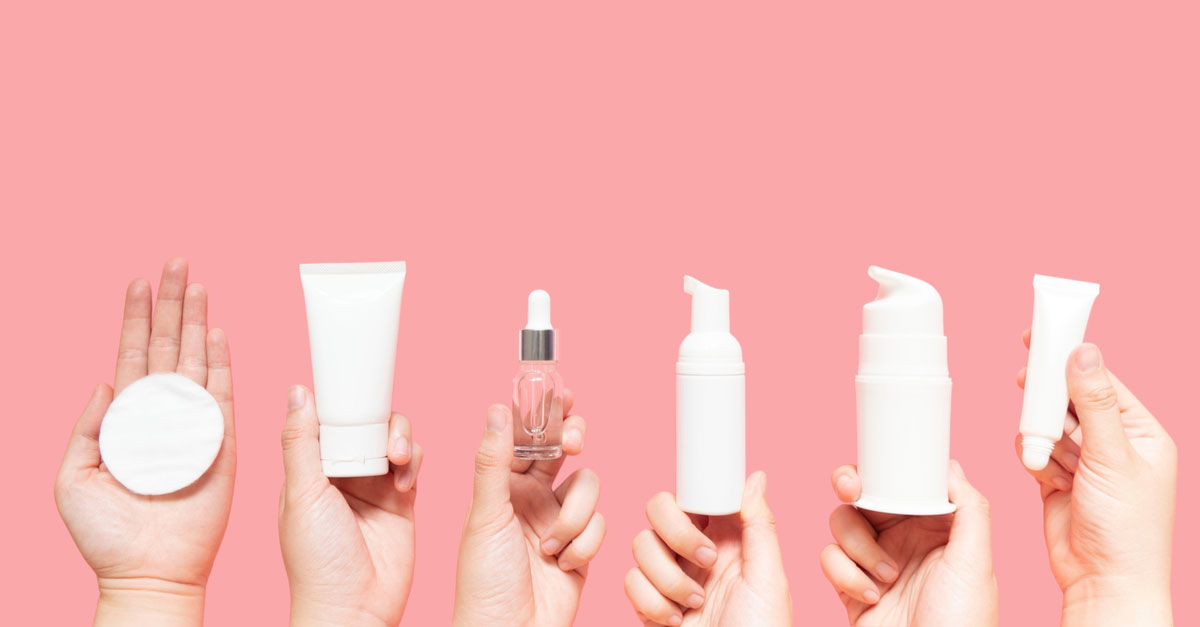 The packaging of your products plays a great role in determining how your customers will react to them. This is especially important in the health and beauty industries, which require a delicate balance between quality and aesthetics. The packaging in these two crucial industries continues to be dynamic, and you need to keep up with the trends to ensure you remain competitive in the crowded market.
Here are some important factors to help you navigate packaging in the health and beauty industry:
Focus on sustainability
All eyes on innovation
Keep quality assurance in mind
Need for expert support
Packaging must stand out
Engaging emotional response triggers
The packaging of health and beauty products has a big influence on how buyers perceive them. It needs to stand out, and offer much more than just containing the products. These factors can help you navigate the packaging in the health and beauty industry successfully:
Focus on Sustainability
One of the greatest opportunities in packaging in the health and beauty industry is creating a sustainable solution. As you focus on meeting their shelf life requirements, also try to help sustain the environment. Both industries and consumers have a great role in preserving the environment. You need to come up with innovative solutions that involve better packaging methods that help reduce waste and pollution to the surroundings.
Today, customers are purchasing products based on how eco-friendly they are to the environment. Many consider buying plastic-free packed products or even those with packaging that can be recycled. You will need to consider packaging your company's products with biodegradable, reusable, and recyclable alternatives. To package your beauty and medical products by giving them an eco-friendly status, you can consider the best materials for sustainability.
All Eyes on Innovation
Your customers are the greatest reason for your packaging innovation activities. For instance, the health and beauty industries can come up with technologies that help test the integrity of a package. The testing technology helps ensure that products such as perfumes, oils, or medicines have a reliable seal and there are no leakages.
Your customers can easily detect packages that are not sealed properly and those that could be leaking. Use packaging technologies that:
Offer assurance of safety to buyers
Create the impression of the quality of the product
Combine quality with visually appealing designs
Stand out from the pack
Keep Quality Assurance in Mind
The packaging of health care and beauty products requires a choice that protects them from any damage. For instance, the packaging of medicines needs to be standardized such that it maintains the freshness of the medical products. Your company can ensure that its packaging undergoes the quality control process for assurance that your products are well protected.
You will need to ensure that the packaging of your medical or beauty products meets the quality standards and they will reach the final consumer with the same quality. Your company can provide your consumers with quality testing tools to help them maintain the package integrity of your products.
Your customers will consider buying high quality beauty and healthcare products, but if your product has poor-quality packaging, it will cause concerns and doubts about the quality of the product itself. You could use cardboard for packaging that is best for healthcare and beauty goods, since they come in different grades and are lightweight. Your company can use films and pouches for best for packaging your pharmaceutical and beauty products.
Need for Expert Support
The health and beauty industries need to deliver the best products and services to their customers to keep their businesses profitable. The packaging of beauty and medical products needs the help of experts to increase its efficiency. For example, you will require an expert who understands the customers of the company and deals with quality standards, as well as other scientists and engineers who are professionals in the packaging of specific products.
Your company will also require customer support that answers any queries from clients relating to packaging or storage of the products.
Packaging Must Stand Out
You can ensure that the packaging of your products easily grabs the attention of the customers. If your products are from the health and beauty industries due to high competition in their market, you need to consider packaging that stands out. You will need to design the packaging of your products by printing, be versatile and consider other techniques that easily grab the attention of the public. The more unique and convincing your package is, the more customers will consider purchasing your products.
Engaging Emotional Response Triggers
The packaging of your product needs to trigger a positive emotional response especially for your beauty products. If your packaging triggers an emotional response, it gives your customers an assurance of how safe it is to use the products, among other considerations. When packaging beauty products, you can consider a material that provides a premium finishing to help enhance the customer's experience.
Your packaging may be the reason customers will want to buy or avoid your products. This is because they use it to create the first impression of your brand, and consciously decide whether they like your products. Your packaging should evoke images of quality and class, as well as the functionality of your product.
Partner With Us
Navigating packaging in the health and beauty industry doesn't have to be a difficult task if you know what to do. Focus on sustainability and quality, and ensure it can trigger positive emotional responses from your potential and existing clients. If you need innovative and professional customized packaging services for your health and beauty products, The Packaging Lab is here for you. Please contact us today for more information.