Food Product Brand: How To Get Your Product Flying Off The Shelves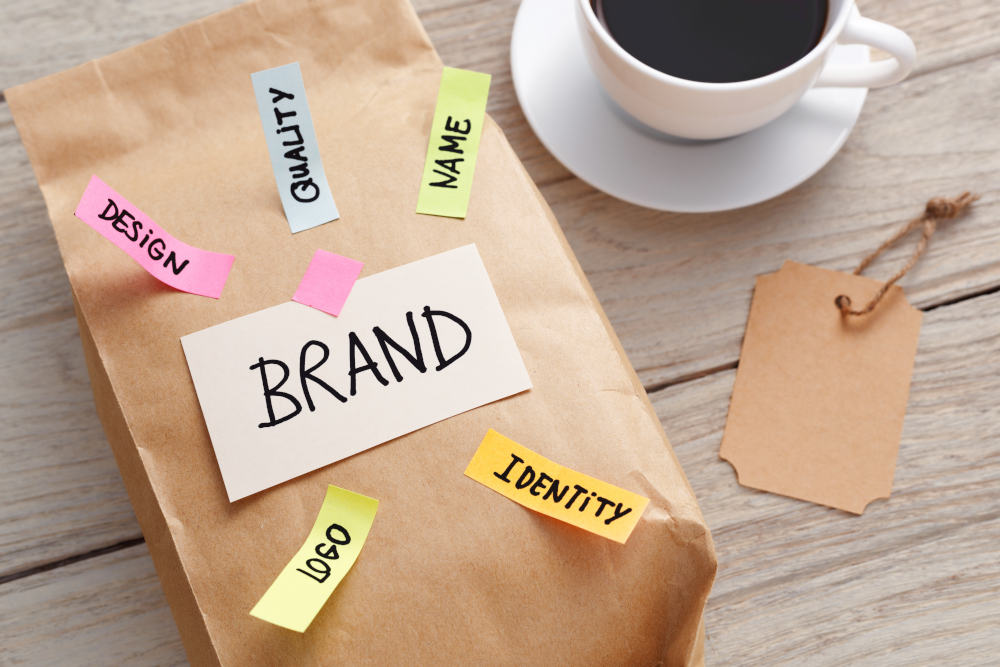 FOOD PRODUCT BRAND: HOW TO GET YOUR PRODUCT FLYING OFF THE SHELVES
All manufacturers know the importance of marketing. But, do you also know the importance of branding? Branding and marketing go hand in hand to establish your presence in the food market and make your products stand out from others. If you are completely new to branding a food product, this may seem like a daunting task, so we are here to help.
Branding is an essential practice for marketing your products and it heavily influences consumers. There are plenty of best practices you should follow when branding a food product, and also plenty of potential mistakes you could make along the way. With this guide, however, you'll have all the tools you need to create successful food business branding.
WHAT IS BRANDING?
Branding is your product's identity and what makes it recognizable. It is making all of your products and services uniform through the use of logos, personality, voice, and product design. Branding is part of what makes your customers loyal to you and your products. It helps them distinguish themselves from other products and brands.

Branding a food product creates an image of your company in the minds of your consumers. What words do you want them to think of when they see your brand? For example, if the words you want to convey are "ethical", "eco-friendly", and "flavorful", you can use your brand to convey these ideas through your marketing.
WHY BRANDING IS IMPORTANT FOR FOOD MANUFACTURERS
Branding is important in all industries, particularly for food packaging manufacturers since it is such a saturated market. Here are some reasons why you should be incorporating food branding ideas into your marketing strategy:
RECOGNITION
If you want to become a name brand that consumers reach for in a sea of products, branding is the way to do that. Branding a food product helps it stand out and make connections in people's brains.
Let's use Girl Scout Cookies as an example. Their brand for their cookies includes bright packaging, pictures of the scouts on the packaging, and consistent use of fonts and logos. This has helped establish Girl Scout Cookies' brand and has helped them cultivate a loyal following and brand recognition.
BUILDING TRUST
Your consumers are more likely to trust your products if your brand is consistent. Not using consistent food branding ideas can make you and your business seem unprofessional and lazy. This is not what you want to be known for as a food manufacturer!
Use branding to your advantage to show your customers that you are credible, reliable, and trustworthy.
TEAM CULTURE
Branding a food product isn't just good for building trust with your consumers, but it can also help build trust with your employees. Creating a consistent brand makes your employees feel like they are part of something bigger, builds family ties and trust, and can more easily draw in new employees if they recognize your brand.
Branding is also a great advertising opportunity within your company. Provide your employees with branded merchandise such as T-shirts, water bottles, and hats, and they will wear these merchandise products outside of work, further building recognition for your brand.
HOW BRANDING HELPS INFLUENCE CONSUMER BEHAVIOR
Branding doesn't just help customers recognize your brand; it brings them back. Branding a food product can give your company a more human, empathetic side that your customers will appreciate.
Branding can help you build relationships with customers. Once a relationship is established, they are more likely to continue purchasing from you rather than another company or switching it up every time.
When you are looking to target new consumers, it comes down to aesthetics. You need to ask yourself how you can design your brand to be the most eye-catching and aesthetically pleasing on the shelf. Consumers are more likely to reach for a food product in a well-designed package than one that is too sloppy or simple or falling off the shelf because it doesn't work with the display.
In turn, once they begin to recognize your well-designed brand as having high-quality products, they will continue buying from you. Make the connection in their head between your product design and the tasty food you provide them. Boom - you've created a connection with another loyal customer…and increased your sales in the process.
EXAMPLES OF SUCCESSFUL FOOD BRANDING
When you think about Oreos, you think of a blue package of black and white cookies emblazoned with the Oreo logo. When you think of M&Ms, you think of a brown ridged bag filled with bright-colored chocolate candies. When you think of Kellogg's, you think of a cereal box with a large red letter "K" on it.
These are all ways that these food production brands have created highly successful branding for their food products. Let's delve into a couple more examples of food business branding that almost anyone would recognize:
Pepsi
Owned By: Pepsico
Product: Cola soda
Distinguishing Features: Blue and red colors, circular red, white, and blue logo, Pepsi font.
Why It Works: Pepsi uses its iconic colors and logo in combination with celebrity endorsements and TV commercials to build its brand over the years. Now they are one of the most well-known sodas on the market.
DiGiorno
Owned By: Nestle
Product: Frozen pizza
Distinguishing Features: Red logo, distinct DiGiorno font
Tagline: "It's not delivery; it's DiGiorno"
Why It Works: The repetition of their tagline has skyrocketed DiGiorno as one of the most well-known frozen pizza brands. Taglines are an important part of branding a food product and something to consider when creating your brand.
Quaker
Owned By: Pepsico
Product: Breakfast foods such as cereals and granola bars
Distinguishing Features: Image of elderly Quaker man, blue and white Quaker logo
Why It Works: Consumers recognize Quakers by use of a mascot; the smiling, kind-looking Quaker gentleman on all of their packaging. This effective strategy builds trust for many brands.
These examples can offer plenty of inspiration when it comes to branding a food product, but you should make sure that your packaging is unique.
CONSIDERATIONS FOOD MANUFACTURERS SHOULD MAKE WHEN DESIGNING YOUR BRAND
Understanding the psychology behind packaging design can help you make an impact when branding a food product. There are several food branding ideas you should consider while you are branding a food product. These include:
Logo
Your logo is arguably the most important element to consider when branding a food product. It makes an instantaneous connection with your audience. Whether that is a good or bad connection depends on how you design your logo.
Your logo is on all your products, so take the time and effort to work with your designers and create a logo you think consumers will love.
Tagline
A tagline should be quick, catchy, and memorable. Think "I'm lovin' it" (McDonald's), "America Runs on Dunkin" (Dunkin), and "Taste the Rainbow (Skittles). Think about what kind of product you are producing and what short, snappy phrase will get stuck in your consumers' heads.
You should consult with a team of writers to brainstorm possible tagline options for branding your food product. Taglines are particularly effective in verbal advertisements such as TV commercials and radio ads, so be sure to incorporate your tagline whenever possible.
Colors
Once you design your logo, you should examine what colors are in it and what colors look nice next to the logo colors. Work with your design team to develop a specific color palette of colors that you can use in advertisements, flyers, posters, food packaging, and more.
Sticking to a specific color palette instead of going all over the place with color will help make your brand more memorable. Here are some quick color tips to consider when you're branding a food product:
Red and Yellow
Red and yellow are the two foods that evoke hunger and grab consumers' attention. It is no wonder McDonald's has been so successful all these years! Think about all the other fast food chains that use red and yellow in their food business branding: Arby's, Chick-fil-A, Wendy's, Checkers, and more.
Orange
Orange is another good bet when marketing food. It is trendy and eye-catching, so it could be a good color to incorporate.
Green
Green is typically associated with healthy food, so keep that in mind if you consider using it for your brand. Think about chains like Panera or products like Jennie-O Meats; both want to convey that their food is healthy.
Blue and Purple
Blue and purple are not typically colors that lead to success in food marketing. There are ways to do it correctly, but more often than not, folks tend to choose warmer-toned packaging over cooler-toned packaging. Maybe blues and purples are a little too close to mold?
Fonts
Much like your color palette, you should have a small number of fonts in your arsenal to build brand recognition. Think about what font you use in your logo and which font would look nice next to it.
Mascot
Captain Crunch. Tony the Tiger. The Starbucks Mermaid. The Kool-Aid Man. Each of those names brought an exact image of a food product into your head, didn't they?
This idea illustrates the effectiveness of having a mascot for your food product. It makes your product immediately recognizable and can add a human element that you can personalize to connect with your audience.
Creating a mascot also opens the doors for fun and creativity, such as letting your mascot run your social media accounts for a day or bringing them to life through a television commercial. It is a great way to create a consistent voice for your brand while keeping it light and fun.
WRAPPING IT UP
Now that you are aware of the best practices in food business branding, you are ready to get started on your brand! Get a creative team together and sit down for a brainstorming session that could lead to consumer trust, a new audience of customers, and increased sales.
If you need help with coming up with creative ideas for branding a food product, The Packaging Lab can help by providing a sample pack of different packaging and designs we've already created for our customers. We can also design your branding from scratch, giving you a unique branding style that covers everything your brand needs for success. Contact our team today to get started on your food product packaging.