POUCH DIELINES
We highly recommend you set up your artwork files in Adobe Illustrator on our dielines. These dielines include all the information you should need to create a print-ready file.
Latest version: 2.3 — July 2022
Compatibility: Adobe Illustrator CC or CS6
WHITE DIELINES
for pouches without windows
WINDOW DIELINES
for pouches with windows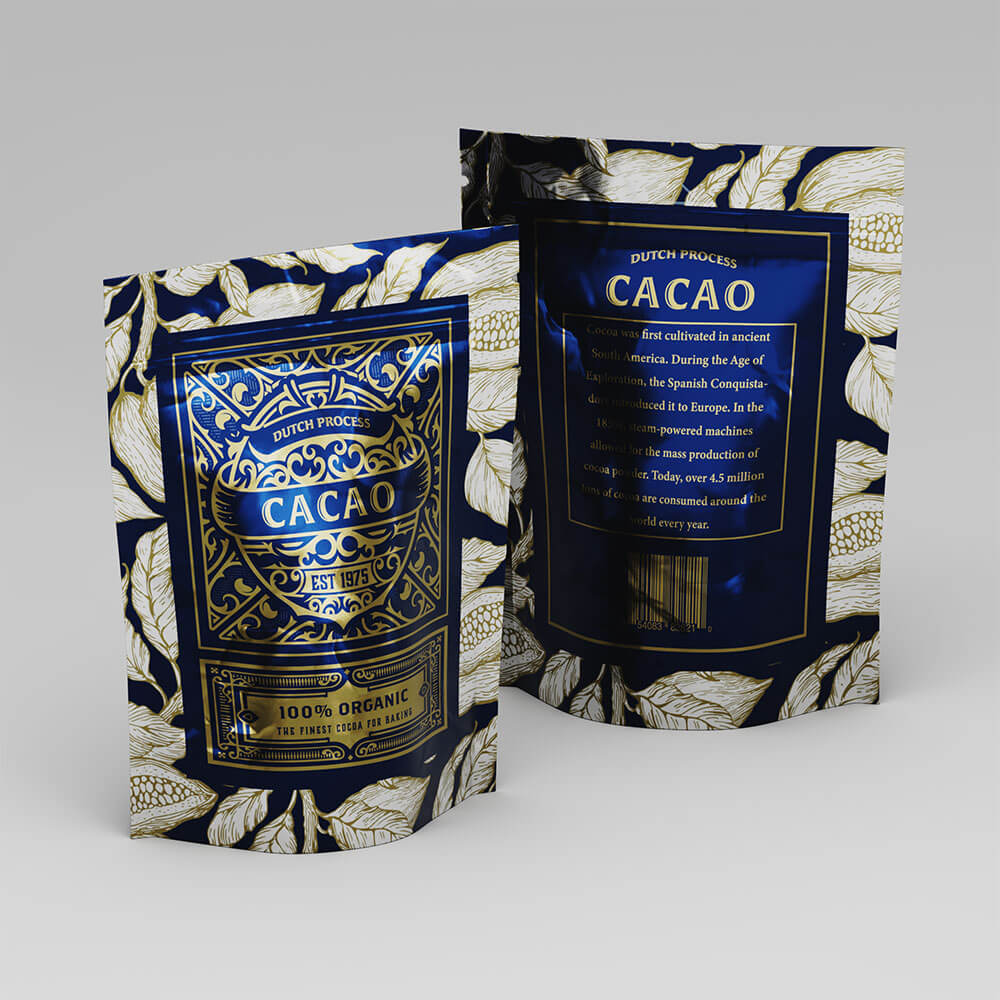 FOR WHITE STAND-UP POUCHES
FOR WHITE LAY-FLAT POUCHES
Our dielines contain instructions and markings for all pouch features, such as tear notches, zippers, and hang holes. We've also included advice for avoiding common print errors, such as incorrect bleeds and misaligned patterns.
Our clear film can create product windows and transparent effects in your artwork, and our metallized film can create metallic artwork. To do this, create another layer in your art file with the shapes of your special effect areas. Our dielines have this layer already — turn on the "Premium White" layer to see instructions and examples!