8 Tips And Tricks For Creating The Best Packaging Design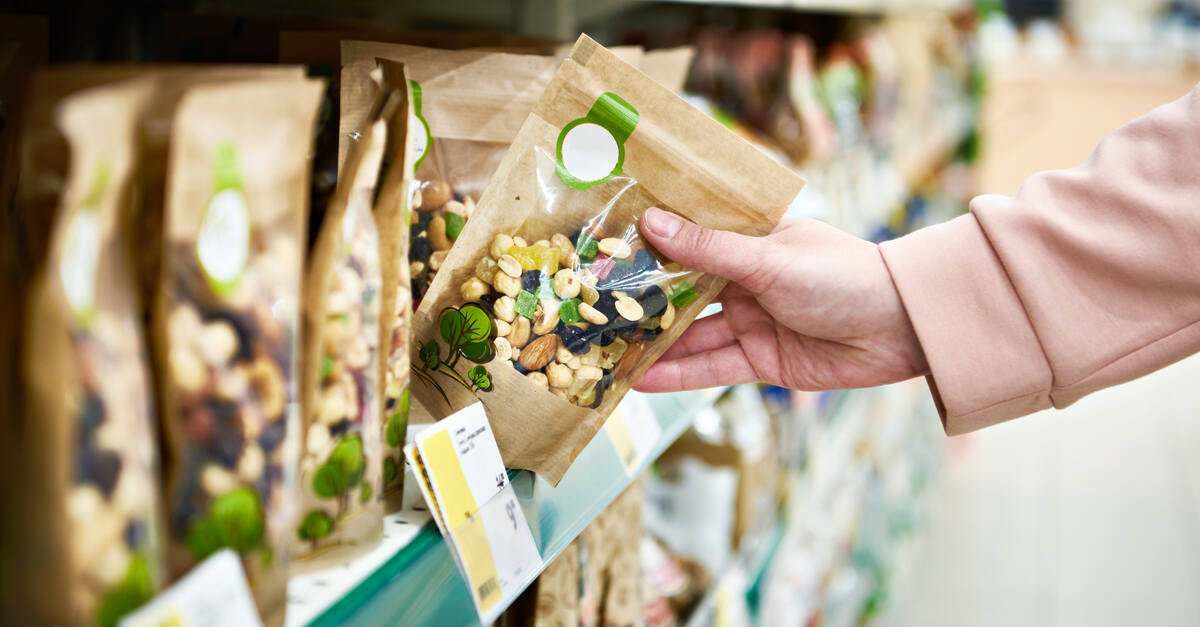 Creating the right packaging design is a critical aspect of making your brand effectively stand out from the rest. It is the first physical and tangible evidence of your brand consumers see. Competition in the retail business is ever-evolving and growing, so it only makes sense to ensure your packaging is as distinctive as it can be.
Successful packaging design means your product won't get lost in the crowd. While there are no set-in-stone rules to guarantee stand-out brand packaging, there are a few tricks of the trade to pay attention to. Here are eight tips and tricks to help you elevate your package designs from ordinary to inspirational.
Get to know your competition

Choose simple clarity

Tell your unique story

Use visual differentiation

Keep things green

Consider package durability

Think beyond the store shelf

Know your customer
Flexible packaging solutions from The Packaging Lab might be just what your company needs to shine. These simple packaging considerations could make all the difference.
Getting to Know Your Competitors
Looking at other successful brands in your space is as smart as it is inspiring. It helps you identify what your product should look like to differentiate it from competitive brands. Your ultimate goal, of course, is to persuade shoppers to choose your product above all the others on the often crowded retail shelves.
Take a close look at the packaging design details of products similar to your own. By checking out and researching the competitive environment, you are better able to determine which design direction is best for your product.
Less Can Be More When It Comes to Design
Your visual presentation doesn't have to be over-the-top to be effective. Often the most recognizable products are designed with simplicity in mind. Choosing a brand design that offers clarity in its messaging is both eye-catching and powerful. Shoppers can quickly absorb your message in seconds.
The visual elements of the packaging make more of an impression when it is uncluttered and direct. A limited number of typefaces and colors allows your product to stand out from busier labels. Consider customized flexible pouches for making a sustainable and quiet statement consumers are sure to notice.
Let Your Packaging Tell Your Unique Story
Effective product packaging should tell a compelling story about your brand and what makes it unique. Customers value honest and authentic messaging. A sense of originality integrated into the package design engages customers and helps them make a connection to your brand.
Communicating with consumers through your package design choice is the best way to build brand loyalty. Shoppers want to trust in what they are buying. Through the thoughtful use of color, imagery, and the right materials, your packaging lets customers become part of your product's unique story.
Stand Out With Visual Differentiation
One of the best ways to attract attention to your product is to add a different twist to the packaging style. Stay a step above your competitors and increase visibility by choosing packaging that demands notice on the retail shelf. This can be done with careful differentiation. Here are a few ideas to consider:
Layout:

If competitors are using horizontal lines on their packaging, consider designing with a vertical layout.

Color:

Nothing catches the eye of the consumer more than a unique brand color.

Design:

Standard design styles can be enhanced with creative icons, typeface, or product photography.

Flexibility:

Flexible packaging allows for shelf and size adaptability as well as the convenience of customization.
Invest In Eco-Friendly Packaging
Eco-friendly packaging is increasingly important to consumers. They want to know that the products they buy are not contributing to environmental waste. Bigger is not always better when it comes to product packaging. Consumers notice and react positively to responsible packaging practices.
Flexible packaging is a great choice for reducing waste without compromising effective design. It offers the versatility of single or bulk packaging options, space-saving size choices, and the use of recyclable materials. Sustainable packaging is a smart and popular move for any brand.
Consider Packaging Durability
Quality packaging is durable packaging. Nothing can have a more negative effect on your brand than substandard packaging prone to damage or spoilage. Customers want to know the product they purchase will hold up, remain intact, and enjoy a long shelf life.
Your brand's reputation benefits from choosing more durable options in packaging. While an eye-catching design might produce robust point-of-sale interest, well-made packaging ensures repeat business in the future.
Thinking Beyond the Store Shelf
Nothing is more frustrating to the consumer than packages that won't open easily or fall apart when they finally do. Your package design should continue to work well for customers even after they bring it home. Defective or difficult to open packaging can decrease loyalty to the brand.
Look for flexible packaging and pouches with convenient resealable lids and zippers. A customer's first impression and ultimate satisfaction are often formulated beyond the retail shelf. Choosing user-friendly packaging might be the best decision you make as you design your own fantastic brand.
Know Who Your Customers Are
The package design is the first interaction customers have with your product. Knowing who is most likely to purchase it is a smart start to deciding which designs to choose. Certain
demographics might react differently to the story you are trying to tell. That's why it is so important to define the key audience for your product.
Identifying and having some tangible insights into what your potential customers need is the best way to get an edge on the competition. Using custom packaging designs streamlined toward the intended customer base can produce robust sales and great market results.
Create Quality Custom Packaging Designs With The Packaging Lab
It is our goal to make creating customized packages simple. We help businesses design and establish just the right brand for their product. We are known for our high-quality flexible packaging, fast turnaround, and excellent customer service. Contact us today and help us determine how we can help you with your custom packaging needs.