CUSTOM CBD PACKAGING BAGS
Colorful, clean, beautiful. These are just a few words used to describe our packaging materials. We create a truly unique and unmatched look to your custom CBD packaging. We take every client and every project that we receive very seriously and will work in collaboration with you and your team to ensure that the material you come up with for your products is top-notch all the way around.
CBD has become an increasingly popular industry that is also in need of packaging for its materials, and The Packaging Lab has stepped it up for plenty of companies in that arena as well. We offer rapid turnaround with custom packaging products released to the customer in as little as 24 hours. This is how we prove ourselves worthy of your business.
CBD'S RISE TO FAME
The Agricultural Improvement Act of 2018 opened the door to the CBD industry as it allowed for the farming and production of industrial hemp. The definition of industrial hemp included products that contain less than 0.3% THC. Therefore, CBD products qualified as something companies were suddenly permitted to manufacture and sell.
CBD sales in the U.S. hit $4.6 billion in 2020, a massive number just two years after hemp-derived cannabinoids were federally legalized. This growth is only expected to accelerate, with two notable forecasts projecting a U.S. market of $15 billion to more than $20 billion by 2025 and 2024, respectively.
This means that many companies are coming onto the scene all at once. Not only do the companies smell money being made, but they sense that the industry is only going to continue to grow as time goes on.
All of those companies coming onto the scene at the same time have one thing in common, and that is that they need packaging materials for their products. The Packaging Lab is there to supply you and your CBD company with exactly what you need to wow customers and keep them interested in your products.
CUSTOM CBD PACKAGING FOR MANUFACTURERS
You want your custom CBD packaging to say something special about the product contained within. You want packaging that speaks to the nature of their brand and helps draw eyeballs to your product. Failure to make something that stands out in these ways is just asking for the product to be overlooked in favor of others. Besides that, there is something very fun about designing your own packaging in a way that is special and meaningful to you. Thus, you should aim for something that is:
Colorful
Full of imagery
Able to convey what the product is (many customers still have questions about what CBD is)
Features a unique name, logo, or both
It is easy to carry around anywhere
We offer both long-run and short-run production on the packaging materials that we create for our customers. The short-run option gives you the chance to try out the packaging materials you have settled on without committing to anything too dramatic as we advance. If you're unhappy with the packaging you receive for any reason, we make discontinuation simple and convenient. However, thanks to our superior technologies, incredible designers, and timely service -- we rarely see dissatisfied customers.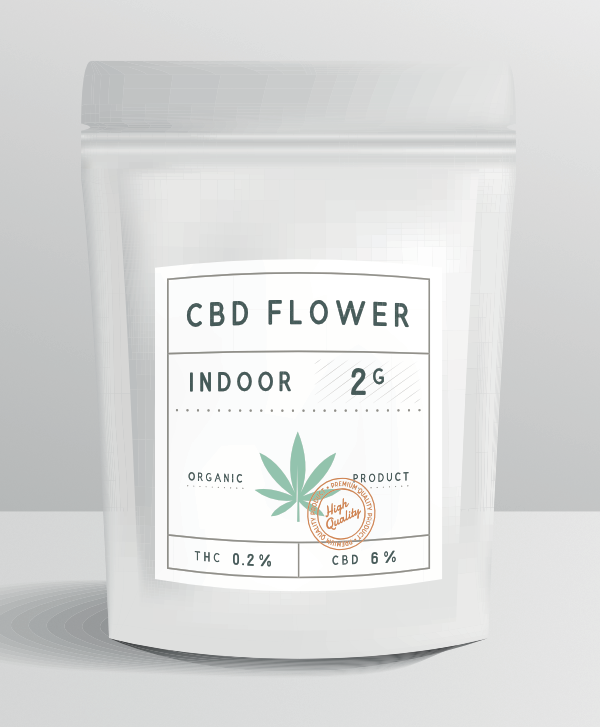 CBD FLOWER PACKAGING
CBD comes in many different forms such as gummy snacks, pills, powders, and even coffee! However, many people still purchase it as a CBD flower. This is dried and cured flower of a mature Cannabis sativa plant. It must contain less than 0.3% THC to qualify as CBD, but that is the way that many people like to purchase the product, and The Packaging Lab is happy to offer packaging for this type of product.
There are some vital packaging requirements that must be followed to meet the minimum standards set by the government for how these materials are to be packaged. A few of those requirements include:
The identity of the product (must use its correct scientific name in most cases)
The quantity of the contents contained within
The name and location of the business selling it
A full ingredients list
Warnings and caution statements (advising that the product should not be used by pregnant women and children)
Disclosure of material facts (the expiration date, THC content, etc.)
From CBD pouches and bags, we'll help you craft the perfect solution for your product. Take advantage of our high-quality CBD flower packaging today.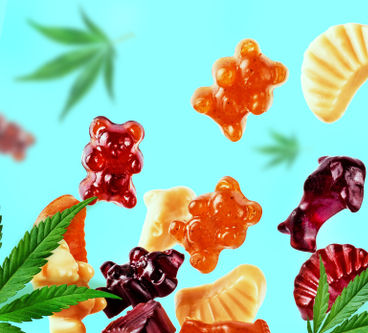 CBD EDIBLE PACKAGING
One of the biggest drivers of the CBD industry is edible products. You may like that you can simply choose to consume their CBD just as you might with a food product that you enjoy. It is also easier for some people to take the product this way than it is for them to swallow a pill. Thus, packaging for CBD edibles is always called for as well.
If you sell CBD edibles, then you will certainly want to put a fair amount of thought into the type of packaging you use for selling this product. Once again, you need something that will stand out, but you also want to focus on displaying the product in a way that customers can see. The edibles, unlike other CBD products, are often very pretty to look at, and this is attractive to many customers. Thus, the packaging should reflect this by including plenty of windows into the product so that consumers can really see what they are buying. A special focus on clear windows is often requested for CBD edible products, and The Packaging Lab is happy to help.
HIGH-QUALITY CUSTOM CBD PACKAGING
You are the captain when you request your custom CBD packaging through The Packaging Lab. You will present us with your ideas for how you would like your packaging to look, and we will bring those ideas to life. If you are not certain about exactly what you want your packages to look like, you can always speak with one of our trained representatives who is on staff to answer any questions that you may have about packaging.
Happy customers walk away with usable packaging and meet every standard set up by regulatory agencies to ensure consumer confidence in the product. You will also have the option to do a short-run or a long-run of their packaging selections based on your specific needs and budget for this project.
If you are part of the CBD industry or are thinking about getting started, reach out to us at The Packaging Lab today to begin the process of creating your own unique product packaging line. The possibilities are limitless, but you can't get started until you reach out and begin the process with us. We are standing by to take your call and start working with you on creating the packaging look that you need.