CUSTOM VAPE CARTRIDGE PACKAGING AND POUCHES
We understand that packaging is your first impression with customers. You need vape cartridge pouch packaging that is secure and eye-catching. Choosing custom vape cartridge packaging and pouches can help promote your business and remind your customers where to come back for more of your product.
Read on to learn how our team can help you to find the best high-quality custom vape cartridge packaging that will appeal to your customers with its stunning design.
POUCH PACKAGING FOR VAPE CARTRIDGES
Our line of vape cartridge pouch packaging materials is extremely versatile. We produce two styles of pouches, which can range from space-saving products to stand-up options that look great on a shelf.
We created our vape cartridge bag packaging materials with durable and lightweight materials, making them ideal for packing vape cartridges. Whether you distribute your vaping cartridges through retailers or ship them directly to customers, our packaging for vape cartridges will keep your products secure and fresh.
STAND-UP POUCHES FOR VAPE CARTRIDGES
Our custom vape cartridge stand-up pouches are the perfect way to grab customer attention. We install a gusset at the bottom to let the pouch stand on its own, which gives your product higher visibility than others piled on a shelf.
For bulk packaging, consider our stand-up pouches with a wider bottom, which allows for easier bulk packaging for vape cartridges and additional padding to protect vape cartridges. Stand-up packages are less frustrating for you because they're easier to fill and easier to display.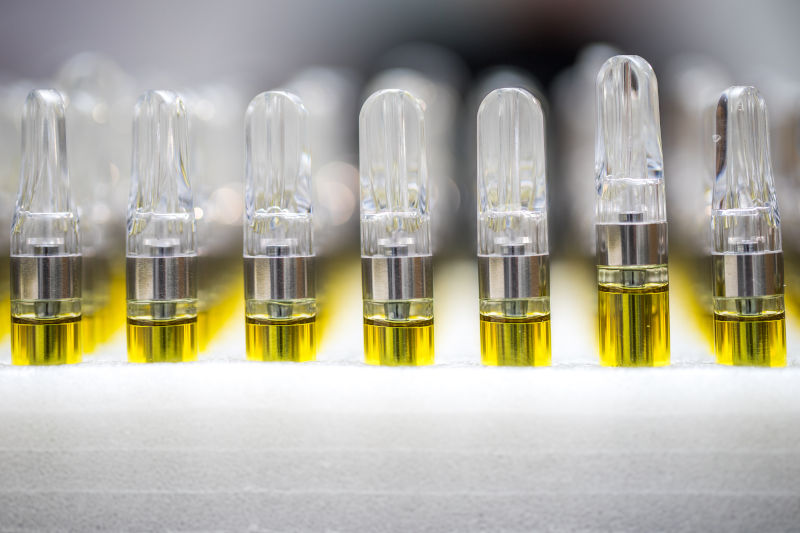 LAY-FLAT VAPE CARTRIDGE POUCHES
Explore lightweight and cost-effective packaging for vape cartridges with The Packaging Lab today. Our custom vape cartridge lay-flat pouches offer an affordable, lightweight, and compact solution and are perfect for shipping orders. Their small packaging makes lay-flat pouches ideal for individual vape cartridges or packages with smaller item counts.
Customize your lay-flat vape cartridge pouches to your needs. Choose your length and width, material, finish, whether or not you want a zipper, whether or not you want a hang hole, and upload your design for a pouch that fits and markets your cartridge perfectly. You can buy in bulk or choose a slower production time for a per pouch price discount.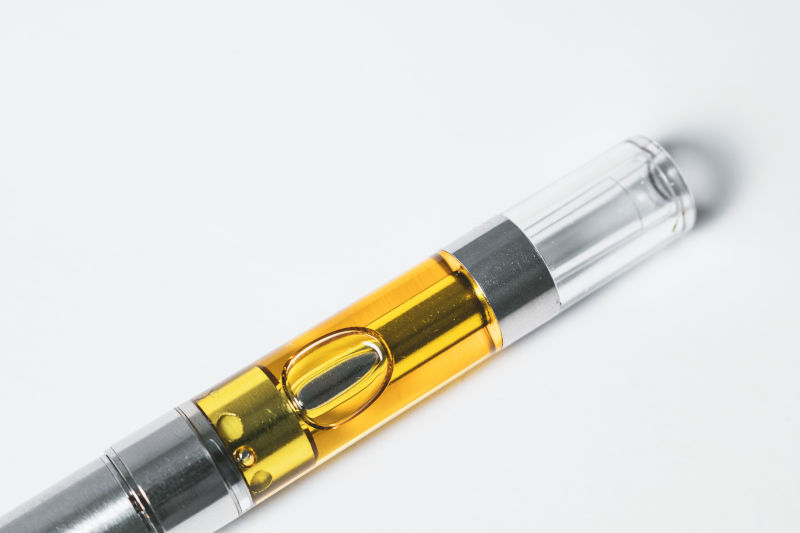 RESEALABLE VAPE CARTRIDGE PACKAGES
Give your customers reusable vape storage with custom resealable vape cartridge packaging that keeps products fresh and protected while they're on the go. Your customers will appreciate having resealable vape cartridge packaging options that allow them to keep all of their vape cartridges in one place and keep their products protected and sealed from moisture.
Offer more environmentally-conscious packaging through reusable packaging.
CUSTOM VAPE CARTRIDGE PACKAGING DESIGN
Just as much as we boast our custom vape cartridge packaging products, we're also dedicated to making your custom vape cartridge packaging bags fit your brand design. If you already have a design ready, we make it easy to upload your files to print on your packaging order. But what if you don't have a design? If you need help, we've got you covered there too!
Our Design For Me service is easy, fast, and cost-effective. For a one-time fee, our in-house design team works with you to create the ideal design for your packaging. We work with you to make sure that we create a design that fits your brand, products, and vision. And once you approve the final design, we will provide you with a print-ready file that you can use when you purchase our packaging materials.
We can also work with you if you want custom vape cartridge bags with logos. All you have to do is upload your logo on our website when you order film or pouches, and we will take it from there, creating your custom vape cartridge bags with a logo.
FREE VAPE CARTRIDGE PACKAGING AND POUCH SAMPLE PACK
We understand that finding the right packaging for your products can be overwhelming. So even with our no-minimum packaging orders, it makes sense to be wary of new products and sample pools. To ease our potential customer's minds, we offer a sample pack for you to review our products!
Use this as the perfect opportunity to test the quality of our materials, and see for yourself how stunning our digital printing is on our packaging for vape cartridges. In addition, you can test out how fast and efficient our shipping times are for our vape cartridge pouch packaging.
We look forward to being your custom vape cartridge packaging supplier! Our team at The Packaging Lab is eager to see how we can assist you in all of your packaging needs. Having professional-grade custom vape cartridge packaging is easily within your grasp. If you're not quite sure what you want, our Design for Me team can make a design for you.