SHOW OFF YOUR CANNABIS PRODUCTS WITH CUSTOM PRINTED DISPENSARY BAGS
Cannabis packaging is far too crucial to be ignored or rushed. A strong brand identity has helped many of the cannabis sector's most powerful corporations build multimillion-dollar enterprises. Every cannabis business, even if you're just starting out, can tap into the power of branding through custom printed dispensary bags.
The cannabis industry is extremely competitive. You need custom dispensary packaging for your marijuana and CBD products to set you apart from the competition. The right cannabis packaging should:
Appeal to your intended audience
Inform
Protect the product
Keep up with the latest design developments
Customers are drawn to compelling and beautifully designed dispensary packaging bags. We'll help your brand stimulate reward reactions with high-quality custom dispensary packaging for your product.
From CBD packaging to dispensary edible packaging, a custom solution ensures that you can tell the story of your product and provide the most accurate and pertinent information possible.
OUR DISPENSARY PACKAGING BAGS AND CUSTOM SOLUTIONS
WHAT TO INCLUDE ON YOUR CUSTOM DISPENSARY PACKAGING
Your product packaging should absolutely include:
Important information such as what's inside and how much it is, the effectiveness and dosing, the expiration dates, and the lot number.

Reassuring qualifiers that relate to your product, including:
Natural

CO2-Extracted

Full Spectrum

Comprises Less Than 0.3 Percent THC
Your store's contact details, such as a web address, email address, and a mobile number for customer service.

Your brand's logo, slogan, visual identity, and other brand graphical components.
With only so many inches at your disposal, balancing these needs is no simple task. That's why, at The Packaging Lab, we are here to help you find a solution for your custom dispensary packaging that looks great and helps you reach your goals.
We provide you with a full menu of options to ensure that your dispensary packaging is tailored to the products you offer, shining the spotlight on what makes your business unique. Better yet, we offer a seamless process and quick delivery so that you can design, produce, and receive your dispensary packaging bags without any undue stress.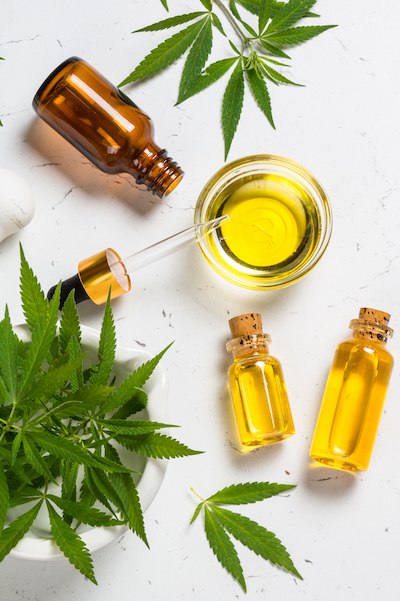 CHOOSE YOUR CONFIGURATION: STAND UP OR LAY FLAT
With so many exciting and creative cannabis products on the market, our goal is to give your dispensary all the options you need within your packaging. We offer two types of custom dispensary bags to choose from, each suited to the different types of products that you offer.
STAND UP POUCH
Ready to grab the attention of your customers? A custom stand-up pouch is a versatile option that looks great in your displays. The flexibility and roominess of this custom dispensary packaging can accommodate a variety of product shapes and sizes, from gummies to capsules and beyond.

Benefits include:
Highly visible: Can stand up on shelves or include a hang hole
Resealable: Maximizes the life of your product and creates ease for customers
Large capacity: Sizes range from 3.25 x 2.75 x 2.0 to 12.0 x 12.5 x 3.5
Customizable: Choose your finish, material, and other features
LAY FLAT POUCH
Ideal for small or lightweight items, this solution makes it easy to display your products or ship them. They can be stacked on shelves or hung with optional hang holes, and their minimalist size reduces hassle for you and your customers.

Benefits include:
Easy to store and display: Can be stacked horizontally or vertically
Reclosable: An optional zipper means your product can be used again and again
Compact: Sizes range from 3.25 x 4.5 to 7 x12
Customizable: Choose your finish, material, and other features
HOW TO DESIGN DISPENSARY BAGS
Our custom dispensary packaging puts you in control of how your products look, feel, and function. You are in the driver's seat of your products' design, with countless options at your fingertips to get it just right. Drawing from our wealth of experience, here are our recommendations for getting started with designing your custom dispensary bags.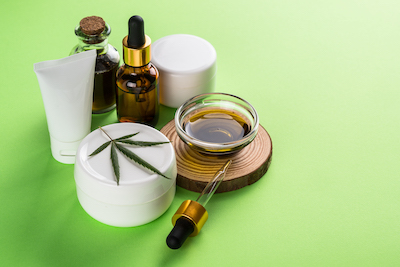 DESIGN FOR YOUR AUDIENCE
One of the remarkable things about the cannabis industry is that so many different people turn to marijuana products for different needs. Start by understanding the different types of customers you might be speaking to and how your design can impact their decision to buy. This might include:
CUSTOMERS SEEKING HIGH-END CANNABIS AND CBD PRODUCTS
Buyers that spend a lot of money expect high-quality items and packaging. Elite packaging must be top-notch, tidy, and simple to uphold this image. Furthermore, the dispensary packaging bags must always fulfill the implicit pledges made by its manufacturer or the cannabis vendor. This includes dispensary edible packaging solutions.

Consider these factors when developing packaging alternatives for buyers looking for high-end marijuana and CBD products:
Quality: High-end customers demand high-quality, stylish packaging that works flawlessly.
Taste: The packaging of high-end cannabis products should avoid eliciting the flawed preconceptions that are commonly connected with the drug.
MILLENNIAL CANNABIS AND CBD BUYERS
Authenticity appeals to a younger market as traditional advertising, aggressive promotion, and meticulously crafted facades have worn them down. They are receptive to innovative design and novel product applications and experiences, as well as celebrities' and influencers' recommendations.

For this market, custom dispensary packaging bags should aim for:
Simplicity: A custom branded package that is simple and unadorned feels genuine and credible. Without any frills or facades, this style of packaging accurately depicts the commodity inside.
Sustainability: Millennials place a high value on environmentalism along with the use of recyclable materials, which incorporate plastic substitutes.
Limited Edition: Millennials desire something that only a few people have access to. That is why special edition commodities and scarcity promotion are so prevalent.
CUSTOMERS IN SEARCH OF RELIEF
According to recent research, around two-thirds of medicinal marijuana patients cite chronic pain as their primary reason for seeking treatment. Custom-branded packages that guarantee exactly what they want can intrigue patients seeking medical pain alleviation. As a result, emphasizing the product's effectiveness and the relief they will obtain will be particularly inspiring to that group.

Take this into consideration when creating dispensary packaging for clients seeking relief:
Medicinal signifiers: Your product's package should show that it has healing properties. Some organizations achieve this by combining cannabis leaves with medicinal emblems in their logos. However, with several medical cannabis players in the market, that notion will eventually get overused, making it harder for you to stick out. Identify additional ways to deliver the medicinal features and benefits of your product to draw a distinction in your brand.
Text: Compose a straightforward, succinct copy that describes your offering and its advantages. The focus of the packaging messaging must be on relieving pain.
Simple Design: Consumers can comprehend the packaging design and locate the essential information easily if the visuals and labeling are simple and have enough white space.
LEARN AS MUCH AS YOU CAN ABOUT THE COMPETITION
It is crucial to know who your competitors are and what they are up to, particularly when your neighborhood has several dispensaries. The good thing about this is that you can handle a lot of it by yourself. Here are a few steps:
Conduct an internet search. Learn what it is they are offering and how they're presenting it.
Go to your competitors' dispensaries yourself or have a friend do so for you to see their display appeal.
To learn why and where people shop, hold a brainstorming session or send out questionnaires.
This will help you see which packaging designs are most popular in your vicinity.
NAIL DOWN YOUR BRANDING
Once you understand your audience and your competitors, the next step is to make sure that your dispensary packaging bags are also in-line with your own branding. You want your products to be instantly recognizable as something your company has made. Make sure that you include your logo on every product. You may also want to cultivate a set of brand colors, fonts, and image styles that stay consistent throughout every product you produce.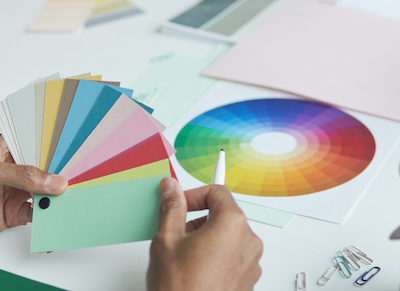 GET STARTED WITH YOUR ORDER
Getting the right dispensary packaging bags can go a long way in helping you conquer and dominate your target market. However, delivering the best medical marijuana should always be at the top of your mind. This is why it makes sense to partner with a custom dispensary packaging manufacturer so you can devote most of your time to offering superior products.
At The Packaging Lab, we know that standing out in a competitive marketplace is a critical success factor. We are delighted to give custom flexible packaging solutions with response times as quick as 24 hours, making us the fastest in the United States. By simply uploading your design on our simple online ordering system, you are ready to go. There are no tooling fees or a minimum order number, making us a cost-effective substitute for maintaining a huge, costly inventory.
Contact us today to place your packaging order.