The Difference Between Mylar Bags and Stand-Up Pouches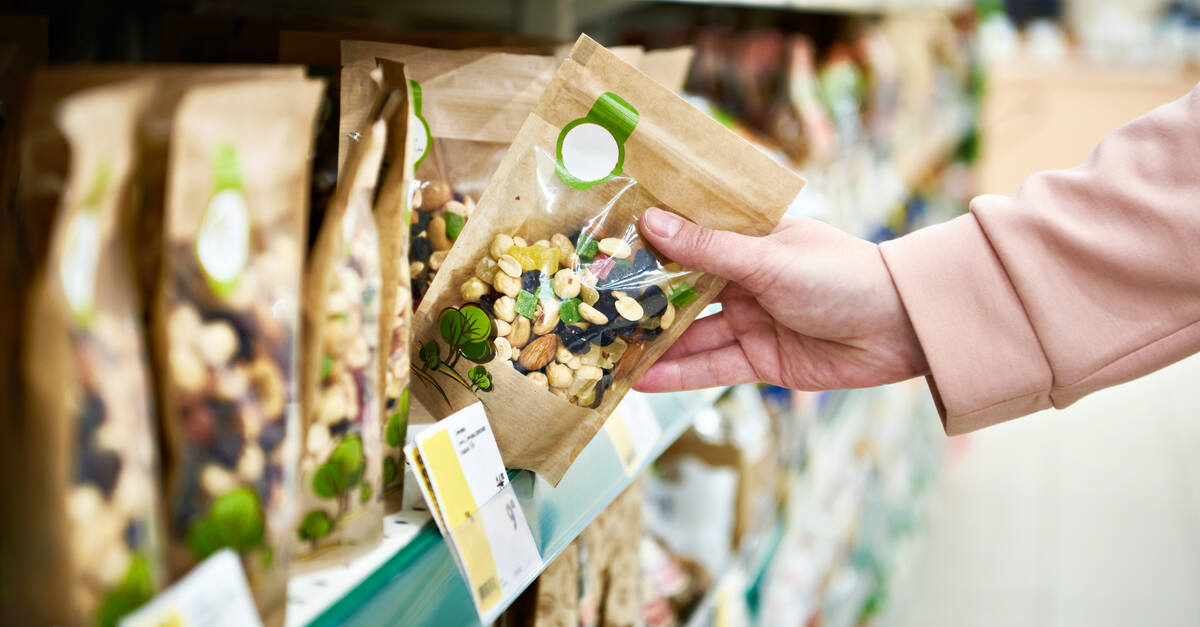 Innovations in flexible packaging mean that your company has more options for shipping out products than ever before. The decisions you make can lead to your consumers having safer and more enjoyable products, no matter the industry you work in. From everyday food products to the health and beauty industry, custom-printed and high-quality shipping options allow you to further distinguish your brand while safely delivering your product offerings to today's consumers. Custom printed mylar bags and stand-up pouches are two great options for affordable, small-item shipping. In order to make the best choice between the two for your company, you'll want to familiarize yourself with each product and the unique options both offer. This article seeks to:
Define stand-up pouches and mylar bags

Outline the pros and cons of each option

Explain how the correct packaging option can make a difference for your business

Provide a resource for custom printing and ordering bags at no minimum

Show you where to buy custom printed mylar bags
What Is a Stand-Up Pouch?
The stand-up pouch is a type of flexible shipping option that is apt for display. At one end of the package, the bag is constructed to form a stable base, allowing the bag to be stood up on a solid surface. While the rest of the bag is flexible enough to adapt to any product you choose to house in it, the bottom remains sturdy and ready to show off your branding or product description. While stand-up pouches are consistently made out of film, you can customize the material and color of your packaging. Stand-up pouches can also easily be equipped with features like releasable tops or display-ready hanging holes. There's no minimum quantity when you order, so whether you're displaying one or 10,000 bags, stand-up pouches can work for you.
What Is a Mylar Bag?
Mylar bags derive their name from their primary material, "mylar." Although you may not have heard of this material before, it is highly versatile and can be used in things like emergency fire blankets, foil balloons, and vacuum bags. The same properties that make mylar highly useful in those items make it an incredible packaging asset. Mylar is incredibly flexible and thin, but provides many levels of protection for your product. It is perfect for more sensitive products, providing guards against things like:
External light

Odors

Air leakages
Though the lightweight packaging may fool you, mylar bags are highly puncture-proof.
Pros and Cons of Stand-Up Pouches
Stand-up pouches are designed to put your product on display. Their very nature means that, as soon as a product is received, it can be propped up and admired by the purchaser. This makes stand-up pouches an excellent solution for companies that ship to outside retailers or resellers. Even if a store doesn't have shelf space, stand-up pouches can easily hang or lay flat in boxes. You do lose some storage space to allow for the stand-up bottom and sealed top of the pouch. This means that, though flexible, stand-up pouches have a somewhat more confining interior. They're ideal receptacles for small, shiftable items - like coffee beans, tea leaves, or cereals.
Pros and Cons of Mylar Bags
Mylar bags are tightly sealed, and their contents are highly protected. This makes them perfect for shipping food items or beauty products - things that purchasers consume or put on their bodies. Your customers can be confident that their packages were delivered safely without the influence of outside forces, like excessive heat, unpleasant odors, or the air leaks that can cause staleness and dried-out products. Mylar shipping bags are sleek and fairly simple. This means that they are often better suited for direct-to-consumer shipments, rather than to new homes where they'll need to be displayed. Still, you can get highly creative with your flexible packaging designs - regardless of whether or not the bags are meant to be stood up.
How to Use Strategic Packaging for Your Business
They say, "It's what's on the inside that counts." This old adage doesn't mean you need to neglect your packaging, though. On the contrary, your product's package creates the consumer's first impression in-stores. For those who ship directly to your consumers, your high-quality and creative packaging can make your brand more memorable and increase purchasers' trust in the ability of future orders to arrive safely. When you've decided on the appropriate material and structure for your packaging, you can leverage the outside surface to immediately communicate brand assets, values, and information. A thoughtful design or custom printed mylar bags can transform your packaging into not just a vehicle for delivery, but an additional marketing avenue. Consumer and marketing psychology has shown that packaging really does make a difference. This gives you the perfect opportunity to get creative, and adorn your packaging with colors, logos, and symbols that convey all that your brand has to offer. If design isn't your thing, the experts at the Packaging Lab can help you bring your vision for custom printed mylar bags to life. We know the next thought on your mind: You want to know where to buy mylar bags and pouches at no minimum cost.
Where to Buy Mylar Bags and Pouches
When you've discovered the perfect way to ship your products, all there's left to do is order. Ordering the perfect quantity of mylar bags and stand-up pouches is a quick and easy process. You can choose from a wide range of available sizes, pick your ideal material, and choose any feature add-ons (such as zipper or hanging holes) that will best fit your company's needs. We support small and large businesses, enforcing no minimum quantity to order. These packages are easy to ship to consumers, and they're easy to ship to you. The light materials ship inexpensively and quickly. Before you know it, you'll be fulfilling orders and doing what you do best: making your customers happy.
Create Your Custom Printed Mylar Bags and Pouches With The Packaging Lab
The Packaging Lab delivers quality products, industry trends, and design assistance - all in one neat package! We know that you work hard on your products, and want to help them to look their absolute best. We're dedicated to helping you navigate the many options for product packaging, even offering a free sample pack to help you make your decision! When you make your final order, there's no minimum quantity. If you're curious about the latest packaging news or are ready to create your own custom package, contact our team today.